Quick Experiments For
Engineers & Product Managers
Automatically turn any feature roll-out into an experiment, with feature gates that show business impact so you can roll out 'confidently, every time
Verifiable results trusted by
Data Scientists
Automate away tedious A/B test analyses to free up your time to focus on interpreting and leveraging experiment results to inform product roadmaps
360° view of business impact for
Business Executives
Understand how the features you launch impact your core product and business metrics in real-time
WHY EXPERIMENT?
When most features fail, learn faster on what succeeds
400+
Companies
5B+
Events per Day
300M+
Monthly Active Users
100+
Apps
BENEFITS
The most trusted experimentation platform on Earth
Trustworthy Experiments
From ensuring consistent user experiences to deliverying reliable results, trustworthy experiments are the foundation of your growth strategy. Our systems use trusted algorithms to compute your experiment results and enable you to export the raw data to replicate our results at any time.
Pace of Innovation
We release new capabilities each week so you can build all kinds of product ideas instead of worrying about building and fixing data pipelines. We obsess over data accuracy so you can focus on your growth. We relentelessly optimize our infrastructure to serve you insights in the most timely and intuitive fashion.
Enterprise-grade Performance, Reliability and Security
Our systems serve billions of user interactions per day and operate with 99.9% availability with built-in redundancy. Statsig is certified for the highest compliant standards in the industry to manage and secure your data.
Data-driven Insights for Everyone
We serve experiment results to every member of your team, from data scientists to product managers and engineers, handing each member the lens of a savvy decsion maker. Our transparent, usage-based pricing is designed for every member access this data, see the impact of what they build, and make reliable decisions with ease.
DON'T TAKE OUR WORD
What others say about us
Anthony Hoang
Head of Growth Engineering, Quilt
"At WeQuilt, we are building a new kind of social network and Statsig has removed the guesswork on what causes our business metrics to move on a daily basis. With Statsig, our team can now create experiments within minutes and get a full picture of how our users are responding at a speed like never before."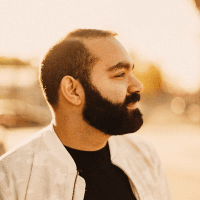 Rami Khalaf
Product Engineering Manager, Whatnot
"Excited to bring Statsig to Whatnot! We finally found a product that moves just as fast as we do and have been super impressed with how closely our teams collaborate."
Bilal Quadri
CTO & Cofounder, Zoya Finance
"...There's no way to ship things fast, safely without feature flags. ... The ability to conduct experiments, of course, is where feature flags shine the most. Statsig is a relatively new player in the space, but the team's responsiveness to feature requests and questions is what won us over."